DRR EDUCATION VOLUNTEER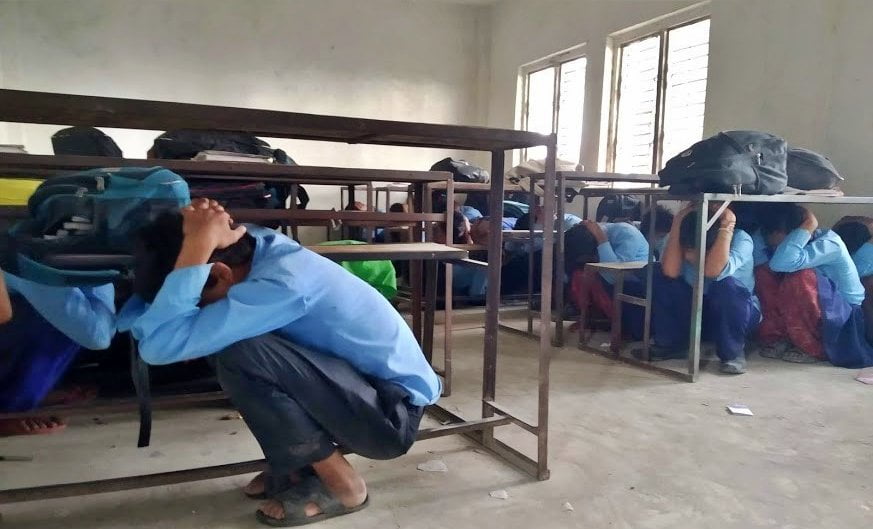 DRR Education Volunteer Project aims to raise awareness among the public on what to do/what not do in the events of a natural disaster. Nepal is located in the central of the Himalayan range in between India and China making it one of the most disaster prone countries in the world both in terms of topography and weather conditions. Over the past, Nepal has been facing a wide range of natural disasters such as flood, landslides, soil erosions, earthquake, avalanche, wildfires, draught etc. The seismically active Himalayas has been jeopardizing the lives of people in Nepal causing frequent earthquakes and untimely deaths. Nevertheless, people seem to be very ignorant about DRR education. A large number of people die every year due to the lack of effective DRR response both at personal and community level. The Government of Nepal has been working towards awareness however, the efforts have not been enough.
WHAT WILL BE YOUR ROLE?
During your placement, you will be placed in one of the VIN host program locations, either in Kathmandu, Nuwakot or Okhaldunga.  You will be organizing disaster risk reduction educational program in various schools and communities. You will assist the community in developing a community disaster risk reduction plan. As a DRR education volunteer you will be conducting awareness as well as counselling sessions for individuals and groups. Depending upon your interest and capacity, you will facilitate emergency training to youth groups as well.
HOW WOULD A TYPICAL DAY LOOK LIKE?
| | |
| --- | --- |
| 07:00-08:00 | Tea/Leisure Time |
| 08:00-09:00 | Breakfast/Brunch (Nepali meal – Daal-Bhaat) |
| 09:00-10:00 | Preparation for sessions |
| 10:00-13:00 | Deliver sessions |
| 13:00-14:00 | Lunch (Packed lunch) |
| 15:00-17:00 | Deliver sessions/Extracurricular activities |
| 17:00-20:00 | Preparation for next day/Leisure time |
| 20:00-21:00 | Dinner (Nepali meal – Daal-Bhaat) |
WHO CAN APPLY?
Anyone with knowledge and experience in DRR can apply for this project. You should have good facilitation and communication skills as you will be working with community people. Previous experience working in the sector of DRR will be an added advantage.
PROJECT AT A GLANCE
| | |
| --- | --- |
| Program | Disaster Risk Reduction |
| Project | DRR Education Volunteer |
| Start Dates | 1st and 15th  of each month |
| Language Requirements | English (Basic Nepali is provided) |
| Food and Accommodation | Nepali standard at host family |
| Key Activities | Organizing DRR education sessions |
| Beneficiaries | Children, Women and Community people |
| Working Hours | 4 to 6 hours a day / 5 to 6 days a week |
| Required Skills | Passion to sharing culture, Positive attitude, Excellent communication skills |
Other Volunteering Programs
What our Volunteers have said
Testimonials