Women Entrepreneurship Volunteer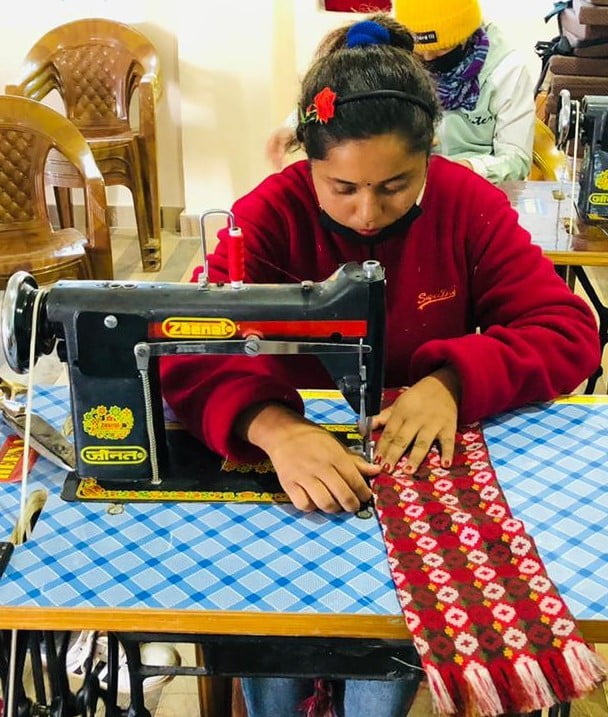 Women Entrepreneurship Volunteer Project aims to support the women of marginalized communities to generate sustainable income through entrepreneurship development. Nepal is an under-developed country dived by cast, class, culture, religion and most importantly gender. Women in Nepal have faced decades of oppression and inequality which continues to persist in today's date. Most of the women in Nepal do not withhold any property. They are illiterate and unaware about their rights as a woman. They have very limited or no control over their family's finances. They spend all their lives within the four walls of their households cooking and cleaning for their family. Therefore, they lack the confidence and skills required for them to be independent and free.
WHAT WILL BE YOUR ROLE?
During your placement, you will be placed in one of the VIN host program locations Tarkeshwor, Nuwakot or Okhaldhunga depending upon your preferences and availability of project. Your major task is to educate women regarding the essence and importance of entrepreneurship. You will be providing them with basic skills necessary in due process and motivate them to be entrepreneurs in local level. You can facilitate trainings and workshops on agro-based enterprises, small scale business plans, account keeping etc. You will work as their mentor. As a Women Entrepreneurship Volunteer  you can also get involved in fund raising activities for the project.
HOW WOULD A TYPICAL DAY LOOK LIKE?
| | |
| --- | --- |
| 07:00-08:00 | Tea/Leisure Time |
| 08:00-09:00 | Breakfast/Brunch (Nepali meal – Daal-Bhaat) |
| 09:00-10:00 | Preparation for sessions/ Travel to location |
| 10:00-13:00 | Deliver sessions |
| 13:00-14:00 | Lunch (Packed lunch) |
| 15:00-17:00 | Deliver interactive/extracurricular sessions |
| 17:00-20:00 | Preparation for next day/Leisure time |
| 20:00-21:00 | Dinner (Nepali meal – Daal-Bhaat) |
WHO CAN APPLY?
Do you have considerable knowledge about entrepreneurship? Are you aware about the global as well as local entrepreneurship trends? Or, do you have any skill that you would want to share with the marginalized women in Nepal? If your answer is yes to any of the above questions, you can volunteer for VIN's Women Entrepreneurship Development Project. Previous experience working with women and women groups will be an added advantage.
PROJECT AT A GLANCE
| | |
| --- | --- |
| Program | Women Empowerment |
| Project | Women Entrepreneurship Volunteer |
| Start Dates | 1st and 15th  of each month |
| Language Requirements | English (Basic Nepali is provided) |
| Food and Accommodation | Nepali standard at host family |
| Key Activities | Conducting workshops and informative sessions with women |
| Beneficiaries | Women groups |
| Working Hours | 4 to 6 hours a day / 5 to 6 days a week |
| Required Skills | Passion to sharing culture, Positive attitude, Excellent communication skills |
Other Volunteering Programs
What our Volunteers have said
Testimonials