Volunteer for Child Sponsorship Project Facilitation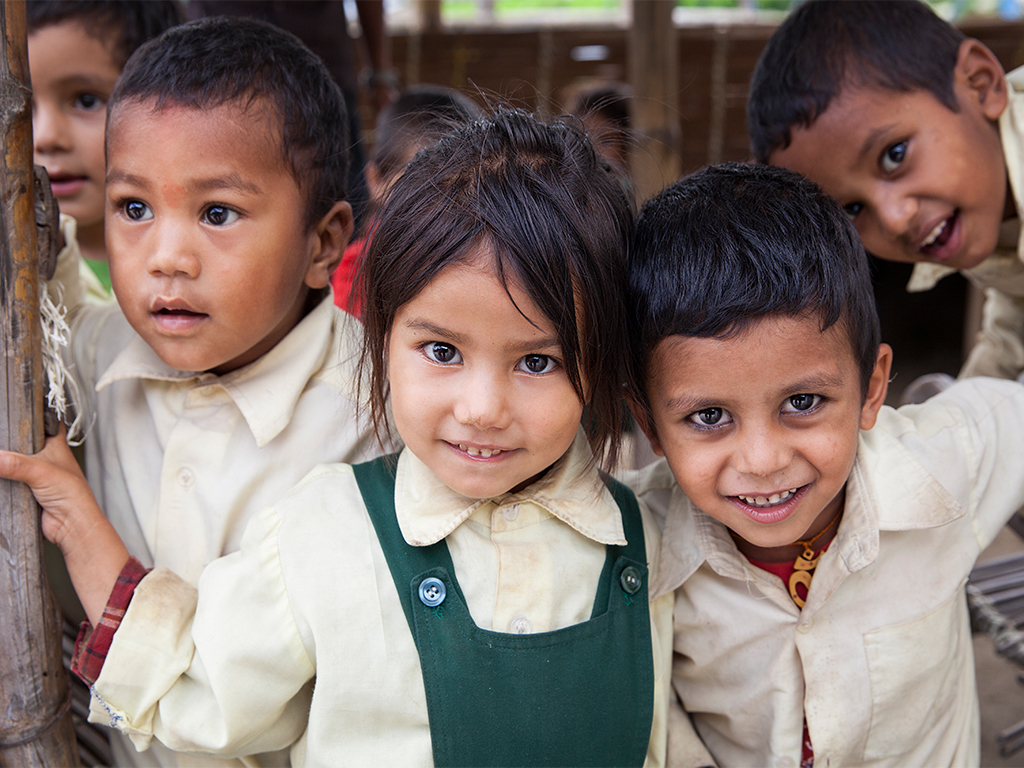 Volunteers for Child Sponsorship Project Facilitation aims to support education programmes for poor and marginalised children in Nepal by enrolling them in schools via the support of sponsors. School drop-out rates in marginalized areas of Nepal has escalated rapidly in the past few years. National school drop-out rate is at 40%. Poverty is one of the major reason for such high numbers of drop-outs. 9% of the children between the ages 5-17 have never attended schools, most of them being a girl child. Till today many people in rural believe that a girl child should not be educated. In families where the members still have to struggle for a decent meal twice a day, are unable to fulfil the educational needs of children. Children are made to work in farms and support their family from a very young age. As a result, they have to struggle all their lives in the absence of education.
WHAT WILL BE YOUR ROLE?
During your placement, you will be placed in one of the VIN host program locations: Okhaldhunga, Nuwakot or Tarkeshwor. You will be working with the children in marginalized communities. Your major task will be to find a suitable sponsor who is willing to pay for a child's education. You can also meet the children who have been sponsored and understand their difficulties and progress. You may assist in the process of identification of such unfortunate children who could do better with education. In your free time, you may conduct recreational activities for the children.
HOW WOULD A TYPICAL DAY LOOK LIKE?
| | |
| --- | --- |
| 07:00-08:00 | Tea/Leisure Time |
| 08:00-09:00 | Breakfast/Brunch (Nepali meal – Daal-Bhaat) |
| 09:00-10:00 | Preparation for sessions/Visit to the student |
| 10:00-13:00 | Deliver training sessions/Workshops to students on cluster basis |
| 13:00-14:00 | Lunch (Packed lunch) |
| 15:00-17:00 | Deliver sessions/Extracurricular activities with children |
| 17:00-20:00 | Preparation for next day/Leisure time |
| 20:00-21:00 | Dinner (Nepali meal – Daal-Bhaat) |
WHO CAN APPLY?
Do you want to serve as a bridge between a needy child and good education? Do you love working with children? If yes, you are welcome to join VIN's Child Sponsorship Facilitation Project. Patience and willingness is the key to this volunteer placement.
PROJECT AT A GLANCE
| | |
| --- | --- |
| Program | Children Development |
| Project | Child Sponsorship Facilitation |
| Start Dates | 1st and 15th  of each month |
| Language Requirements | English (Basic Nepali is provided) |
| Food and Accommodation | Nepali standard at host family |
| Key Activities | Find sponsors for needy children in Nepal |
| Beneficiaries | Marginalized children |
| Working Hours | 4 to 6 hours a day / 5 to 6 days a week |
| Required Skills | Passion to sharing culture, Positive attitude, Excellent communication skills |
Other Volunteering Programs
What our Volunteers have said
Testimonials