During my time at the Drikung Monastery for the project Teaching English at Monastery, I had to teach English 4 hours a day to 4 classes. These are relatively small, from 7 to 14 students per class. My youngest student was 13 years old and the oldest 21. The students are distributed in these classes in terms of their Tibetan and Buddhism level, not for their English level. That is the main challenge because some students in the same class have a totally different English level. The students follow a series of English book adapted for Nepali students, no studying material is really needed apart from that. I was most of the time teaching with these books but we were also learning some new grammar and playing English games. After class, I used to write on the class book what I studied with them during the day. Several times per month you won't have class because of Pujas (praying). You will be informed the day before or sometimes on the same day.
The Monastery provided me a very correct double bedroom with a nice view of the mountains. Also, luckily the Monastery has solar panels that enable us to take hot showers. You will need to do your laundry by hand. Three meals per day are served in the dining hall but inside the Monastery there is also a small Cafe where you can buy something different to eat and drink (the manager and the two cooks are lovely people). Behind the temple, there is a courtyard where the young monks used to play football and basketball from 17:00 to 18:30. Near the Monastery there are only a few small restaurants and shops. We are an hour away from Bouddhanath, it is a quiet location with no pollution or dust. There is not much to do in the village, however, there are very nice walks and hikes in the national park not very far in the north (go to Chisopani a weekend, it is a super hike! It takes 2 days back and forth).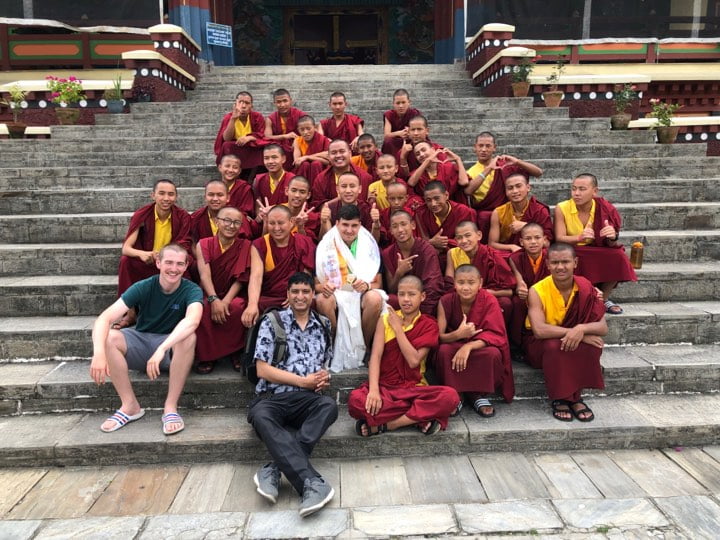 The principal of the Monastery is in charge of the classes. If you have any problems regarding the classes you can talk to him though his English level is very poor (I used to give him some private English lessons). There is also another younger principal that speaks better English. The spiritual head of the Monastery is a very kind person highly appreciated by the monks and his foreign devotees. I participated in 3 days of fasting (Nyung Ne) organized by the Monastery. It was a very interesting experience! I warmly recommend you to participate in any special event organized by the Monastery, you will learn a lot from their culture and they will appreciate your curiosity. In this Monastery the kids are lovely and very curious and everyone is happy, smiling. You will definitely enjoy your time!
Lucas Falk
12 August 2019
Drikung Monastery
Dates of the project: Mars to July 2019
Working with French volunteers on VIN's Reconstruction Project provided me a sense of purpose. Volunteering at VIN was wonderful, to say the least. I chose to volunteer because I wanted to give back something to the community which has provided me so much and also to get an opportunity to work with international volunteers.
I vividly remember my first day when I carried 6 bricks on my back- I felt I had broken my back then. Yet, I knew it was worth it. Seeing the French people toil so energetically inspired me to work relentlessly as well. The homeowner kept thanking me for my service, but I thought it was just part of my responsibility.
Besides learning about the house constructing process and enhancing my physical strengths, there were several other takeaways. It made me realize how fortunate I was to live under a proper roof when others are living in shabby barely there structures on the verge of collapse. Also, I got to learn about French culture, their lifestyles, etc. In the process, I made many new friends whom I won't forget for a long time- after all, I had a great time working with them.
Last but not the least, I would like to thank VIN for providing me such a platform to reflect who I am. And I hope to continue serving my community whenever I get a chance.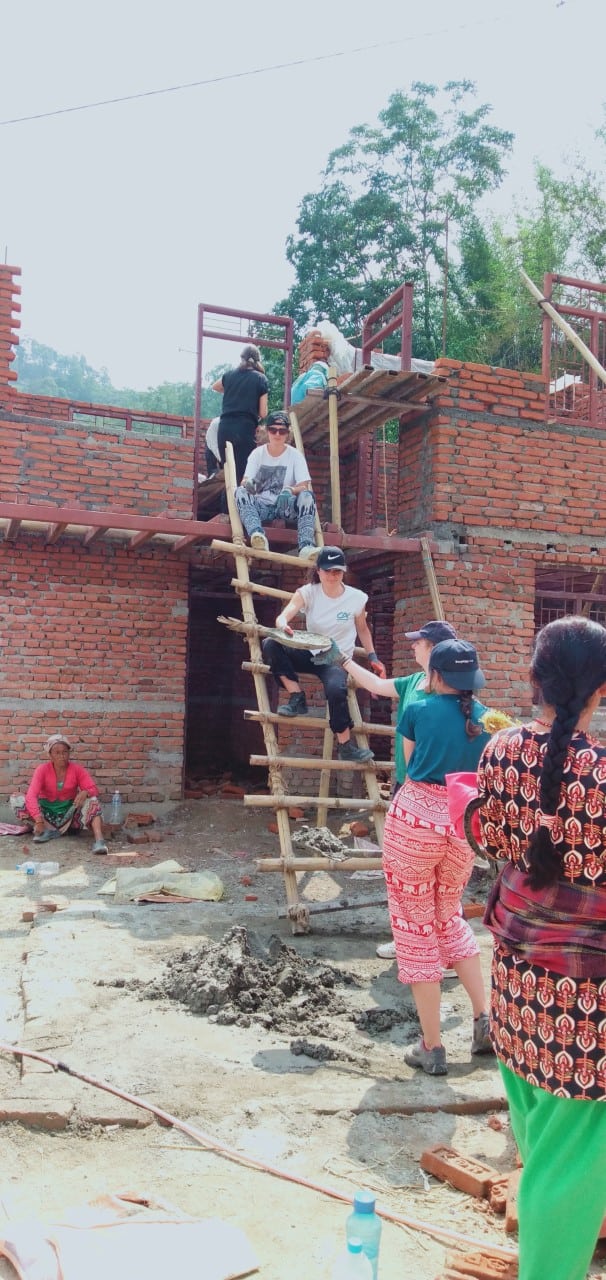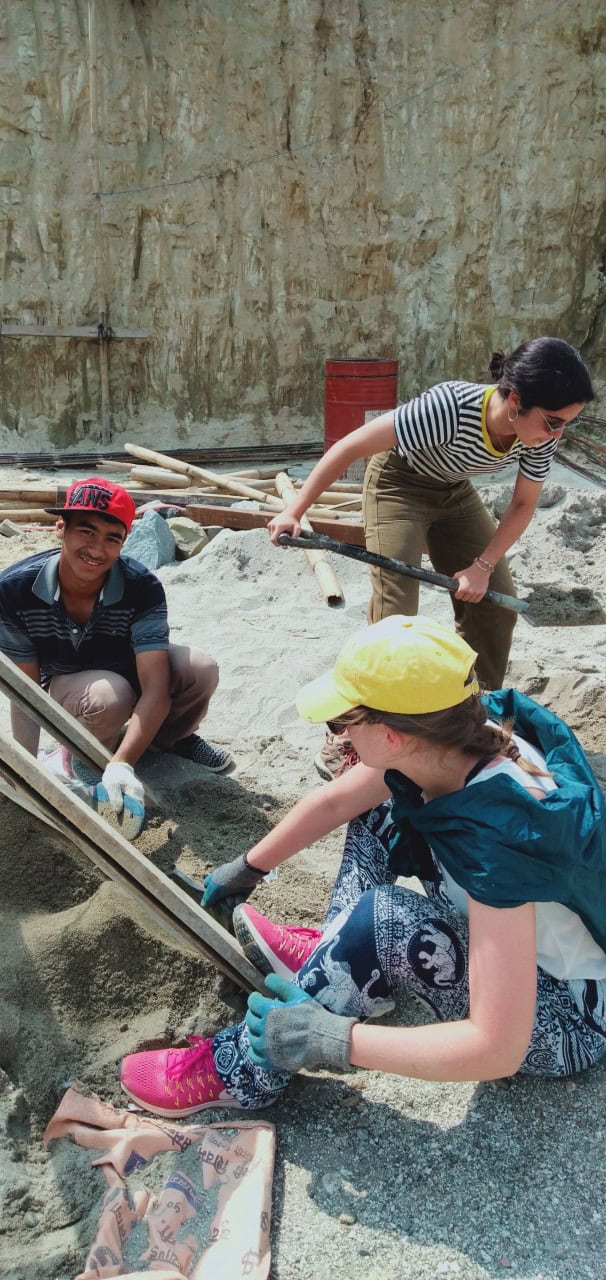 Read more
Read less