Story of a 60-year-old Volunteer – Deuti Parajuli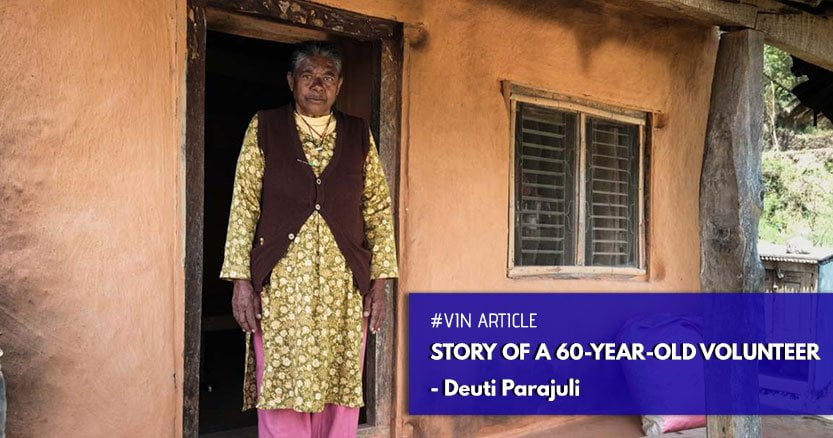 Name: Deuti Parajuli
Location: Pachamane Jitpurphedi
Date: 18th April 2019
Deuti Parajuli, she is a 60-year-old single woman, who is also a volunteer to help local health campaigns. She currently lives in an easily built house that was helped by VIN. Deuti used to own a 2-story house, but it was too old to live, her brother managed to convince the local political party to build a small house for her so they demolished the old house. Yet, this quickly made small house is gradually broken, it was leaking heavily in the rainy day, therefore VIN helped her to build another one after the earthquake in 2015, which is the one she lives at the moment. But now she is facing a harsh situation of the residence again.
Deuti has been living alone for 25 years ever since her mother died, she once had a child marriage, which was only lasting for 5 months, and she never gets married again after that, and no children either. Currently Deuti has no stable income, she is too old to do the labor work in the fields and farms that she used to do for work, so she earns a livelihood by doing the volunteer in some health centers, or some health campaign by visiting the communities, she gets about 500 rupees per month which is 6,000 for a year, plus some subsidy by government about 1,000 per month. The mild incomes narrowly cover her daily expense.
And now the tough situation she is facing to her residence, which is the real estate of her current domicile does not belong to her, it was the Deuti's brother's land. However he has sold to other people, so now she is forced to move again. Deuti has another brother who offers part of his land to her, yet she cannot afford to build another house, neither her brother who helped her.
On the top of that, somehow Deuti feels the acid in her house, the strong smelled acid made her taste bitter, and cannot sleep well in the night for about two years, it causes some bad influences to her health condition. She asked for help to the police and some councils but got no help.
When we asked about her future plan, she said there is nothing special, she just desires a stable and safe place so that she can sleep well and keep doing the volunteer job, even she herself has the housing problem to fight with, she is still so happy helping other people by being a volunteer.
Deuti with her previous house.
Old house with obvious crack on the wall(left) and current house(right)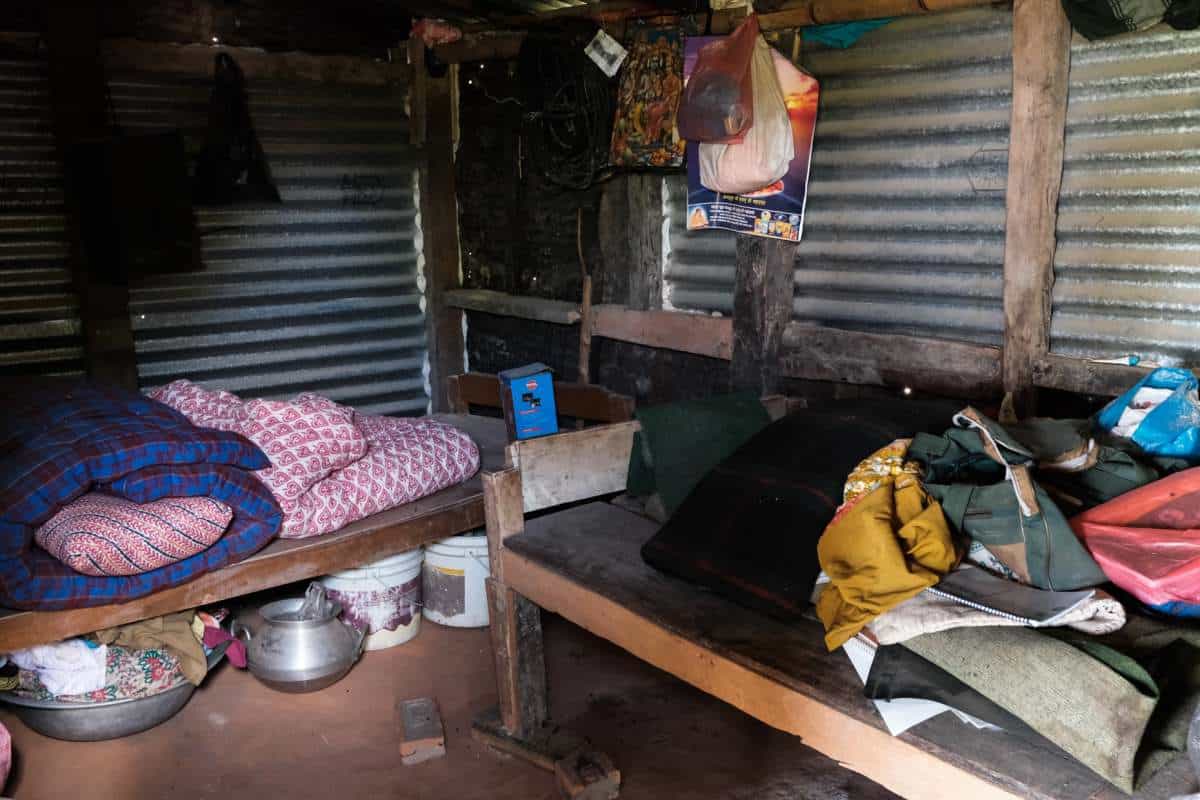 The interior of the current house.
The public hydrant is the place she takes a shower.
At the end of the interview, she gifted us with the flowers she picked near her house.
Interview by Deepak Raaz Ghimire
Photo by ChienYi Wu
What our Volunteers have said
Testimonials