Children Development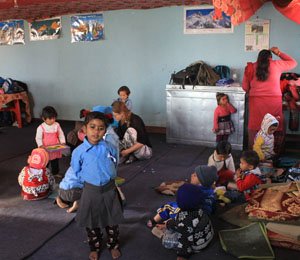 One of the missions of VIN is promote education for early children. Most of the school, private or government school don't have many resources and the government doesn't help enough. Equipment and infrastructures are basics. Moreover the education is limited and children don't have the opportunity to learn in the best condition. Though this is the most crucial moment for a child to learn, develop and improve their knowledge and personality.
That is why VIN is involved with many schools for the early child development. With the help of many volunteers children receive attention and education. They teach basics of English vocabulary through games and cultivate their creativity and sociable behaviour in a good environment.
The environment for children is really important. In fact VIN works also to improve the condition of education with financial support. Also with the help of the volunteers, the walls are being painted so that the children feel comfortable during their stay in school. They are happier to go to school and are motivated to keep learning.
What our Volunteers have said
Testimonials