Killian Crowe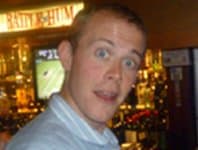 From 01/03/2011 to 04/04/2011
My time with VIN was an amazing experience. My goal was to experience Nepalese culture and rural life, the real Nepal, so to speak. VIN helped me realise this objective.
I lived with a wonderful host family who made me feel at home. The people of the village are very interested in learning from you and in turn you get an idea of what the people of Nepal think of many issues in their country.
I also met some friends for life through other volunteers and the village people. I combined volunteering with trekking to Everest Base Camp, which was an unforgettable experience.
I would recommend this programme to people who wish to experience traditional Nepali village life. Construction experience is not essential but you must be willing to get your hands dirty! In return you will find a rewarding experience.
What our Volunteers have said
Testimonials