Charlotte Bradley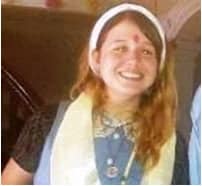 From 01/06/2013 to 26/07/2013
Half way through my time here in Nepal, I can say with full confidence that it was a great decision to join a program with VIN. I would have absolutely no reservations in recommending it to others. I stumbled across the VIN website while searching for organizations which facilitated volunteering abroad. Although I had considered several other organizations, what appealed to me about VIN was the fact it is located in Nepal, and that the money you spend actually goes towards some invaluable causes, and helps the company to create real change (as well as covering the obvious, placement, meals, support etc). Additionally, the people that make up VIN are incredibly warm and a pleasure to be around; VIN headquarters is always a comforting place to be!
I wanted to volunteer to teach English at a Buddhist monastery/nunnery partly for the experience of it, and also because I am doing research here that goes towards my degree. Everyone at VIN has been indispensable for the help they have given me in this regard. As long as you are open minded and willing to work hard, they will be flexible and always ready to assist you as much as possible. A typical day at the nunnery involves waking up fairly early, having breakfast with the anis (nuns), joining them in art class (or else taking advantage of free time), having lunch and Tibetan tea, and teaching computer class and English class. The students tend to be at varying levels, but are all so eager to learn, and an absolute joy to be with. You can join them in puja, and other Buddhist activities, and they will gladly show you around the town (we're located in a beautiful town called Pharping) during their days off. Other fantastic things to look forward to are any trips you might decide to join!
I'm not sure what I expected to find when I came to Nepal, the nerves only set in the few days before my flight. I do know that Nepal turns out to be a place that will constantly surprise you. You have to be prepared for a slower pace of life, and not the same standard of facilities (the bathrooms spring to mind here) that you would be used to in more economically developed counties. Although don't be worried you won't find Wi-Fi, it's available all over the place. Open mindednesses, and the ability to adapt, are key to fitting in. And once you do, you'll realize a lot about the things you take for granted, how precious it is to take life slowly and appreciate the small things, and how rewarding it is to spend time with people whose culture is so dissimilar to yours.
What our Volunteers have said
Testimonials