Protection of Children in Nepal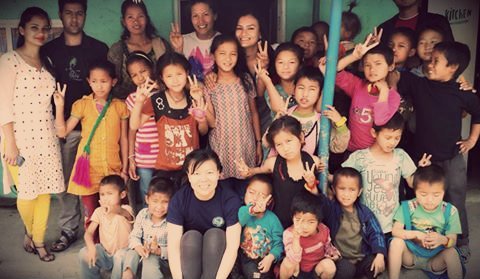 Protection of Children in Nepal Project aims to ensure that every child is protected and children's rights are being practiced in communities. Children around the world are the most vulnerable sections of the society. Despite of all the regulations and policies they are abused and many times devoid of their rights. Why is the situation of these children so fragile? In Nepal, numerous children as well as parents/guardians are unaware about child rights and protection policies. And this lack of awareness has been promoting and retaining child abuse. They continue to be victimized, tortured-physically, sexually and mentally, trafficked, manipulated and so on. It is equally important for children to understand about their rights as it for the elders. They need to know about good touch and bad touch. It is important to develop a child-friendly space for them where they can openly discuss their insecurities and problems.
WHAT WILL BE YOUR ROLE?
During your placement, you will be placed in one of the VIN host program locations Tarkeshwor, Nuwakot or Okhaldhunga depending upon your preferences. Your major role is to establish friendly relationship with children and educate/discuss them regarding child rights and violence. You will be conducting workshops and trainings with children. As a volunteer for Protection of Children in Nepal, you can also help community schools in developing child friendly spaces. You can assist in the formation of child groups and ensure they are properly operated.
HOW WOULD A TYPICAL DAY LOOK LIKE?
| | |
| --- | --- |
| 07:00-08:00 | Tea/Leisure Time |
| 08:00-09:00 | Breakfast/Brunch (Nepali meal – Daal-Bhaat) |
| 09:00-10:00 | Preparation for sessions/ Travel to schools |
| 10:00-13:00 | Deliver sessions |
| 13:00-14:00 | Lunch (Packed lunch) |
| 15:00-17:00 | Deliver sessions/Extracurricular activities with children |
| 17:00-20:00 | Preparation for next day/Leisure time |
| 20:00-21:00 | Dinner (Nepali meal – Daal-Bhaat) |
WHO CAN APPLY?
Anyone who wants to work for the children in Nepal are most welcome. If you want to change the way children think and perceive the outer would, this is a project just for you! However, you should be very familiar with child rights and child protection policies. You should be comfortable working with children. Any previous experience with children will be an added asset.
PROJECT AT A GLANCE
| | |
| --- | --- |
| Program | Children's Development |
| Project | Protection of Children in Nepal |
| Start Dates | 1st and 15th  of each month |
| Language Requirements | English (Basic Nepali is provided) |
| Food and Accommodation | Nepali standard at host family |
| Key Activities | Conducting workshops and informative sessions with children |
| Beneficiaries | Children |
| Working Hours | 4 to 6 hours a day / 5 to 6 days a week |
| Required Skills | Passion to sharing culture, Positive attitude, Excellent communication skills |
Other Volunteering Programs
What our Volunteers have said
Testimonials