Sponsorship Materials Distribution 2019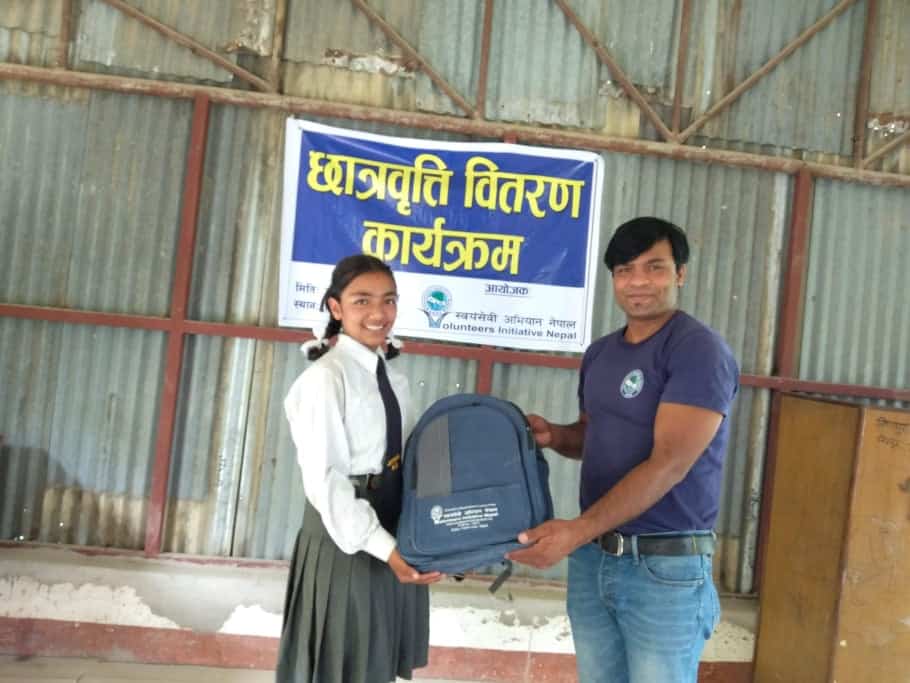 On 24th of June 2019, VIN distributed sponsorship material to 8 students in Jitpurphedi. VIN is committed to empowering children from disadvantaged background through sponsorship program under VIN's Children's Education Project. The organization has been helping 100 children every year by providing them with school fees, uniforms, sports equipment and study materials such as books, notebooks, pencils, calculators and backpacks. The material distribution is organized every year in June.
The sponsors are usually VIN´s former volunteers, individuals and companies. Sponsored children are from poor and marginalized families and students of grades 1 to ten. Subject to sponsor´s wishes, VIN also distributes materials to higher level students. Last year, sixty-nine children were supported by VIN. Children from poor family background, who are orphaned and abandoned are prioritized under this program.
The sponsorship materials were distributed amid a program at Jitpurphedi Community. The program was attended by students, teacher, children and their parents. The materials were distributed by VIN's Children's Development Program Officer, Shyamkrishna Koirala at Jitpur Secondary School. Altogether 48 children received sponsorship this year. Among them, 40 children were from Okhaldhunga and 8 were from Jitpur Community School.
The program has been largely effective in supporting the children's education and in ensuring a child's right to education. The program was well appreciated by the children and their guardians.
Sumi Koirala, Grade 8, Jitpur Sec. School recounts how the help received from VIN has helped her and her family.  She said, "My family is poor, and it is hard for them to finance my studies. Having help from VIN makes the whole life lot easier for my family. I want to thank VIN for helping me to go to school."
Another sponsored child, Phani Lama, Grade 10, Jitpur School claims, "Having help from VIN is necessary because it is helping me to provide my family. I can save some money to purchase important things like food and clothes. VIN has helped us since my son was in early childhood development group. I want to thank VIN for helping my son to achieve a better future. His dream is to become a doctor. Sponsorship´s material distribution is also helpful for so many other families who truly need financial help with their children´s studies. I am grateful to VIN for their support."
What our Volunteers have said
Testimonials