Mushroom Farming Pilot Project Dadagaun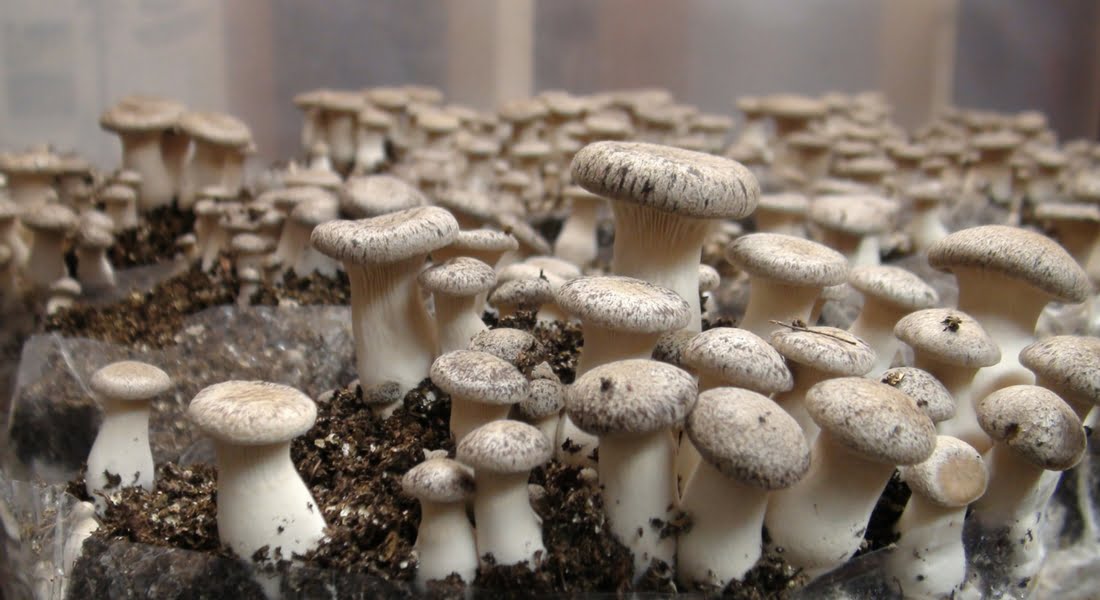 Could mushroom farming be the key to economic prosperity for the Jitpur Phedi community? VIN has been constantly searching for projects and initiatives that give economic opportunities to the communities that it engages with. The Jitpur Phedi Women's Cooperative has been working with VIN to develop projects and initiatives that benefit their members since 2010 and have already seen success in the agricultural sector. One new project that is currently being piloted is the distribution of mushroom training education. This project has seen great success in its preliminary stages despite utilizing minimal local materials for what is usually a tightly controlled farming operation.
On the 25h of April, a practical training session was conducted for the Dadagaun Woman's Cooperative with VIN volunteers Casey Roff and professional mushroom growers, Shreedah and Hari, representing the ABC agribusiness centre in Kalimati. The practical session involved all steps of mushroom cultivation with a detailed theory session describing, in detail, the processes involved. Also discussed was the variability of mushroom farming.
The scalability of mushroom farming is what makes the profession economically appealing, as the scale of the farm can be tailored to the farmer's desires and only limited by resource availability. Introducing an activity that is agriculturally based is also beneficial as the selling of the product at market is already a well established practice. This allows the women to engage in an activity that is relatively low risk while constantly maintaining a large window for success.
With great happiness, we welcome the next stage of cultivation where the mushrooms begin fruiting and harvesting can begin. The expected day for the first harvest will land on the 21st of May. A lot hinges on the success of this trial run at Dadagaun so we wish the Women's Cooperative great success and a bountiful mushroom harvest.
What our Volunteers have said
Testimonials