Home
» »
News Update
» » Management training for Child club Facilitators Teacher conducted by VIN
Management training for Child club Facilitators Teacher conducted by VIN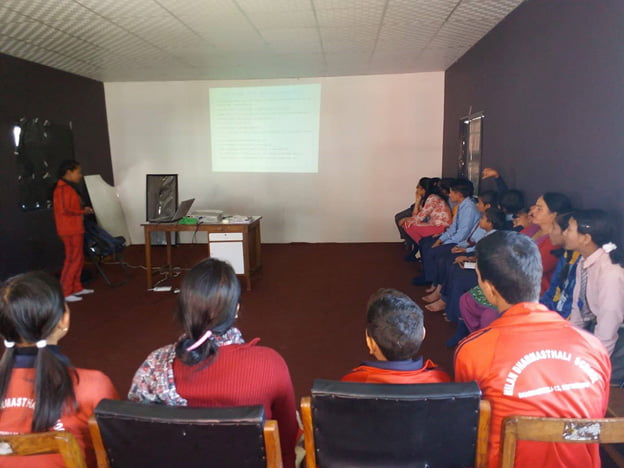 VIN conducting managemant training for Child club Facilitators Teacher
VIN conducts Management training to Child club Facilitators Teacher at Milan dharmasthali secondary school on 19 Nov, 2017 for teachers from four schools. There were altogether 6 teacher's participants from the different schools. The contents of the training were
Introduction
Rational of Children's club
Roles and responsibilities  of child club member.
Conducting meeting
Writing minutes
Resource Mapping
Fund Raising
Account keeping
Making good plans
Role and responsibilities of Facilitators teachers on Child club.
Child club facilitators teachers were actively participated in the training. This training was conducted by volunteers initiative Nepal Children's development officer. They were discussing about how to mobilize and establish child activities in school and how to do it. Above the content they discussed by interacting with teachers. The program was conducting 5 hours. After these training, children's club facilitators' teachers are able to support on children's club in their schools by them self. VIN Children's development office gave them handsout of training, that will be helpful for teachers.
What our Volunteers have said
Testimonials