Child Friendly Class Room for Grade One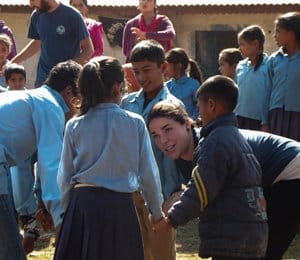 early childhood development
VIN has started developing child friendly class room for grade one in Taluwa, Okhaldhunga. In the first phase, class room for grade one in Dudhkoshi Primary School, Barchande and TinpipleLower Secondary School, Tinpiplewere cemented. VIN has planned to paint those classes and draw different pictures, alphabets, and numbers for making class rooms attractive and beautiful. Very soon this project will be implemented in the other schools of Taluwa VDC.
Under Child Development Program, VIN has been developing child friendly environment for early childhood development classes in Taluwa and Thulachhap VDC of Okhaldhunga. VIN has planned to develop child friendly class room, train the teachers of all the primary classes in Taluwa and Thulachhap VDC step by step.
The aim of this project is to attract more children in the class room and minimize the dropout rate from primary classes as dropout rate of children is high in Okhaldhunga. It would the good solution for those parents who are migrating to different cities and Terai region of Nepal from Okhaldhunga in the search of better education.
What our Volunteers have said
Testimonials