Toilet Construction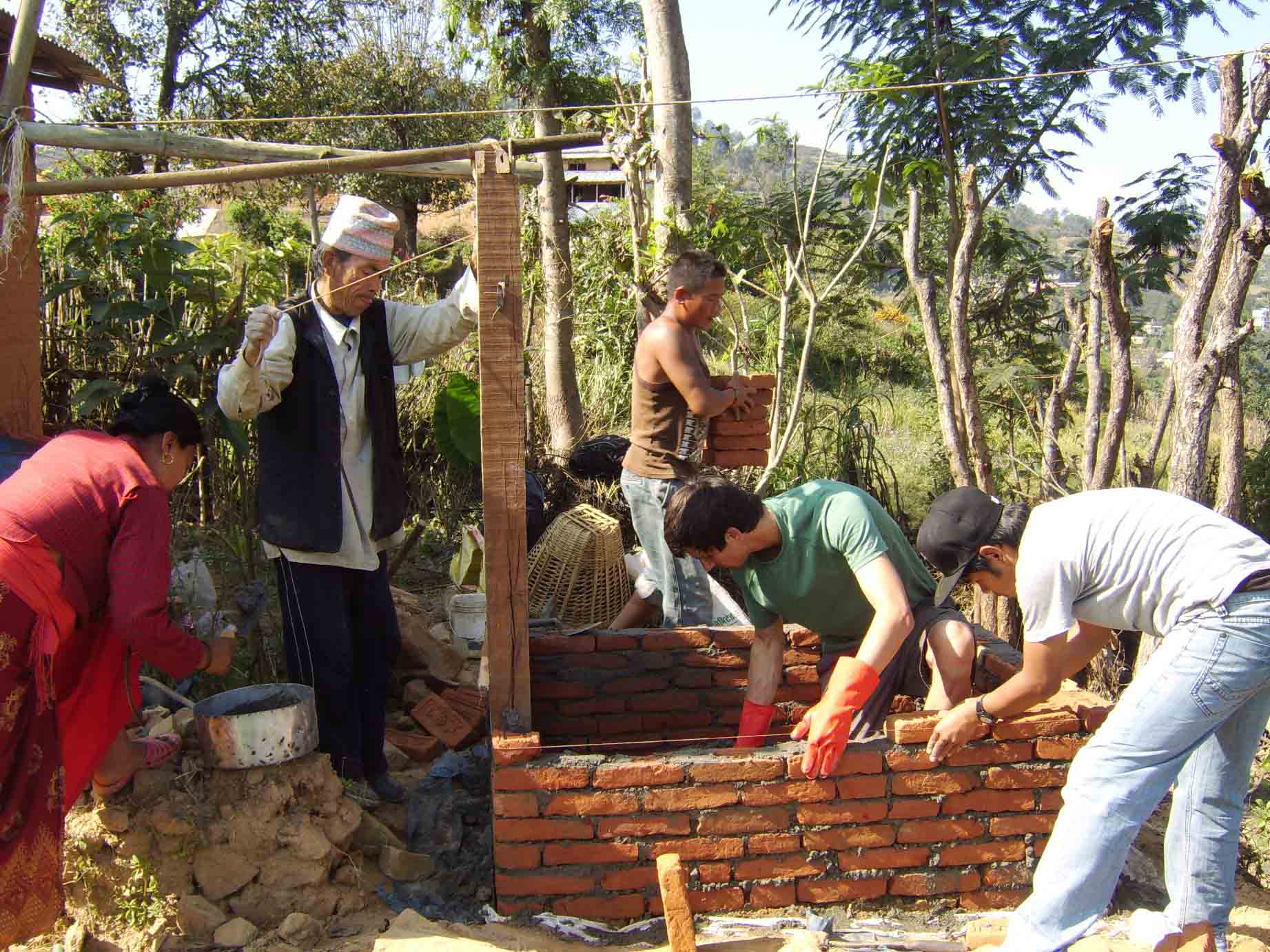 When, in our comfortable country, we are surfing on the web to find a volunteering organization, we expect to find a really reliable one where our commitment (time, Money, emotion) will be the most useful to the people we modestly propose to help.
After 5 weeks of volunteering with VIN, I can now say that I found a good one.
I choose the toilet construction project inside their community health program. In Nepal, each year, thousands of children die after diarrhea, due to the lack of safe water, toilet facilities and appropriate medical care and toilet construction is an almost simple and efficient way to improve the health of a population, especially the children who are more vulnerable.
VIN knows very well this situation and develop in Jitpur Phedi , strong relation with this community. I personally observed how VIN, his staff and his volunteers are appreciated and I have now the conviction that my modest contribution, helping four families to have a toilet, can make a difference in their daily life.
Volunteering in construction and manual work maybe a hard work, but the smiling faces and the warm 'Namaste' I received each time I arrive in the village is such a reward and a source of motivation. I had really a good time working by team with the men of the families, laughing with women and joking and playing with children.
Living in a host family, sharing their daily life(Nepali style), eating the best Daal bhat in Nepal is an amazing and so rich experience the solidarity between the members of this family their smile and joy even when thy work hard and the living condition are difficult will be a source of inspiration after going back at home. We, occidental people are so fast to ask more and more from life and to complaining in our selfish life
And volunteering with VIN was also to be part of a warm and so friendly large family including the direction , all the staff, the host family, the population of Jitpur Phedi and all the others volunteer or different programs.
-Paul Bedard
What our Volunteers have said
Testimonials