Amy Vaduthalakuzhy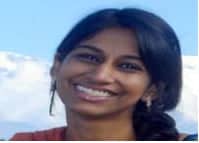 From 01/10/2010 to 09/12/2010
I volunteered with VIN for almost three months, and what a great three months it has been! From working with the VIN team to enjoying festival time with my host family in the village, from daily crowded micro rides to weekend trips to explore beautiful Nepal, from daily daal bhat to street-side momos, from watching the sunrise over the Himalayas to going bunji jumping, my time here has been unforgettable!
I worked mainly on the Microcredit project, which is part of the Women's Empowerment Program in the Jitpur Community. My work involved many aspects of the Women's Empowerment program, such as developing a training manual on basic account-keeping and business skills for women's groups, developing an electronic database for account-keeping of the microcredit cooperative and updating cooperative policies. Working in the VIN office also gave me the opportunity to also understand and contribute to various aspects of running an NGO, including fundraising, marketing, volunteer coordination and publications/communications.
I also really enjoyed working alongside such enthusiastic staff members, who all have the same objective in mind: improving the lives of the Jitpur community villagers. Working in a single community enables VIN to focus all their energy in improving all aspects of life there. The staff also understands that handouts cannot improve a community – that only through enabling the residents to stand on their own two feet can one see long-term and sustainable improvements. I truly believe that VIN will go a long way to bring positive change, and I am happy to have been a part of the journey!
What our Volunteers have said
Testimonials