Aaron Fisher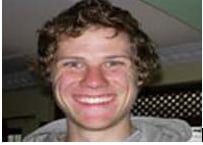 From 01/01/2011 to 28/01/2011
At the Buddhist Monastery I was responsible for teaching several classes and one on one lessons. I taught class three and class four English Studies and class two Social Studies.
As the class four English Studies had completed their book, I was requested to expand the class's vocabulary and create my own lesson plans that I believed were suitable for the students. During my placement, the class two Social Studies book was also completed. I once again had the opportunity to write my own lesson plans with a focus on Social Studies and English.
I had the opportunity to teach two one hour one-on-one English sessions each day. One of my students was 22 years old Monk who wished to improve his English skills while on break from the institute part of the monastery. The type of worked we completed were focused on grammar, writing and speaking. My second student was one of the 29 year old Monk who was also a teacher who wished to improve his English. As he had had limited English studies as a child, we focused on listening, writing and speaking during our sessions.
I also assisted proof reading and correcting previous volunteers work for VIN when I had spare time away from the monastery.
My overall impression was:
Volunteering at a Buddhist Monastery in Nepal gave me a wonderful opportunity to gain a greater understanding about different beliefs and culture as well as having a lot of fun. I felt the little things I did each day made a real difference and I enjoyed the friendships I built in the short time I volunteered. Doing Kung Fu first thing in the morning with the Monks before teaching classes was truly a highlight. This along with many other experiences volunteering in Nepal I will never forget.
What our Volunteers have said
Testimonials