Volunteer Youth Entrepreneurship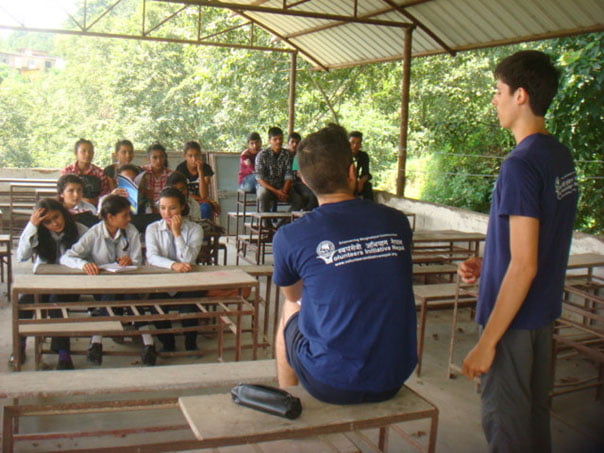 Volunteer Youth Entrepreneurship Project aims to empower youth (16 to 30 years) to become youth entrepreneurs in Nepal. Unemployment rate is Nepal is increasing day by day. Many youths in Nepal are either jobless or underemployed. Numerous college/university graduates are forced to fly abroad due to the declining trend in employment in Nepal. An astounding number of 1500 youth migrate abroad on a daily basis. 45% of youth are involved in farming and production sector. However, this percentage is now decreasing due to extensive working hours and minimal pay. Therefore, brain-drain is increasing and the Government has not been able to take a step. Till today may young people are not fully aware about the rising trend in entrepreneurship around the world. It has become imperative to impart this knowledge to the youths in Nepal and keep them from leaving their home countries. By understanding the needs of a community, we can provide an effective solution by deploying and employing our youths.
WHAT WILL BE YOUR ROLE?
During your placement, you will be placed in one of the VIN host program locations. Your major role is to advocate and familiarize youths with the emerging trends in entrepreneurship. You will be providing them workshops and trainings. You will be conducting counselling sessions to find out the problems faced by youth in a particular community and figure out ways to address them effectively. You can also conduct a baseline research to identify potential youths and design a project for them. You can provide them numerous technical skills such as computer skills, accounting, English speaking etc.
HOW WOULD A TYPICAL DAY LOOK LIKE?
| | |
| --- | --- |
| 07:00-08:00 | Tea/Leisure Time |
| 08:00-09:00 | Breakfast/Brunch (Nepali meal – Daal-Bhaat) |
| 09:00-10:00 | Preparation for sessions |
| 10:00-13:00 | Deliver training sessions/Workshops |
| 13:00-14:00 | Lunch (Packed lunch) |
| 15:00-17:00 | Deliver interactive sessions for youth on a cluster basis |
| 17:00-20:00 | Preparation for next day/Leisure time |
| 20:00-21:00 | Dinner (Nepali meal – Daal-Bhaat) |
WHO CAN APPLY?
Anyone who has adequate idea with regards to changing trend in entrepreneurships may apply. You should be comfortable working with youth groups organizing workshops and trainings. You should have moderate amount of counselling skills. Previous experience working with youth/adults will be an added advantage.
PROJECT AT A GLANCE
| | |
| --- | --- |
| Program | Volunteer Youth Empowerment |
| Project | Youth Entrepreneurship |
| Start Dates | 1st and 15th  of each month |
| Language Requirements | English (Basic Nepali is provided) |
| Food and Accommodation | Nepali standard at host family |
| Key Activities | Conducting workshops and sessions with youth |
| Beneficiaries | Youths in Nepal |
| Working Hours | 4 to 6 hours a day / 5 to 6 days a week |
| Required Skills | Passion to sharing culture, Positive attitude, Excellent communication skills |
Other Volunteering Programs
What our Volunteers have said
Testimonials