Teaching English in Buddhist Monastery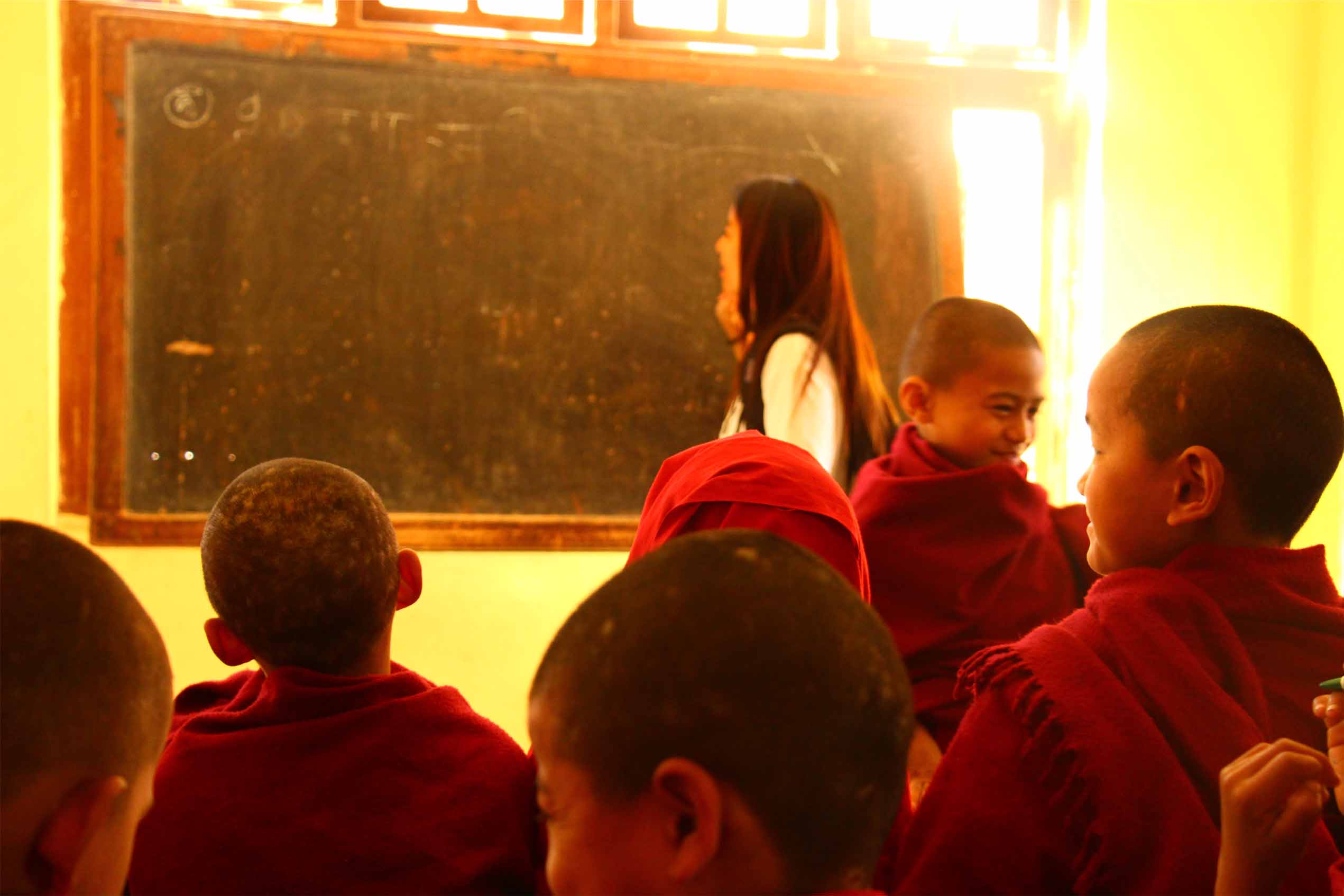 I originally found VIN online as I was looking for an organization that would allow me to do some volunteer teaching during my time in Nepal. I chose VIN, as opposed to any of the many other volunteer organizations, because it was obvious that the money given for the volunteer programs was going to the investment of other development projects, and not into the pockets of the people working for the organization. VIN is very open about their finances, and will willingly tell you where your money goes and how it is being spent. Since VIN is looking to develop rural Nepali communities in a sustainable, holistic way, as opposed to just blindly donating goods or funds, I decided this was the best organization to support.
Before coming to Nepal and starting to volunteer, I had no idea what to expect. I didn't know what the students or the monastery would be like, and I was open to anything. I had done some teaching and work with children before, but never with children where we didn't speak the same language. I thought that the children at the monastery would be the Western stereotype of Buddhists: relaxed, self-reflective and peaceful. Instead, my students were quite wild, often yelling, running, hitting or spitting. Immediately, I had to change my perceptions of what it would be like to teach them. After working with the children for a while, and setting clear goals and boundaries, I was able to learn how to manage the classroom and effectively teach the students some basics of English they didn't know before.
This experience of teaching challenging children who don't speak English, in a challenging environment where I had to be very independent and seek support on my own, ended up being very rewarding. I hope to be an educator back in the US, and because of this experience and the challenges it presented, I know that I will be a better teacher. Also the experience of learning about another culture and different ways of life will forever impact me and help me put my own life and privilege in perspective.
What our Volunteers have said
Testimonials