Home
» »
News Update
» » Volunteers sharing their experience on teaching children in school
Volunteers sharing their experience on teaching children in school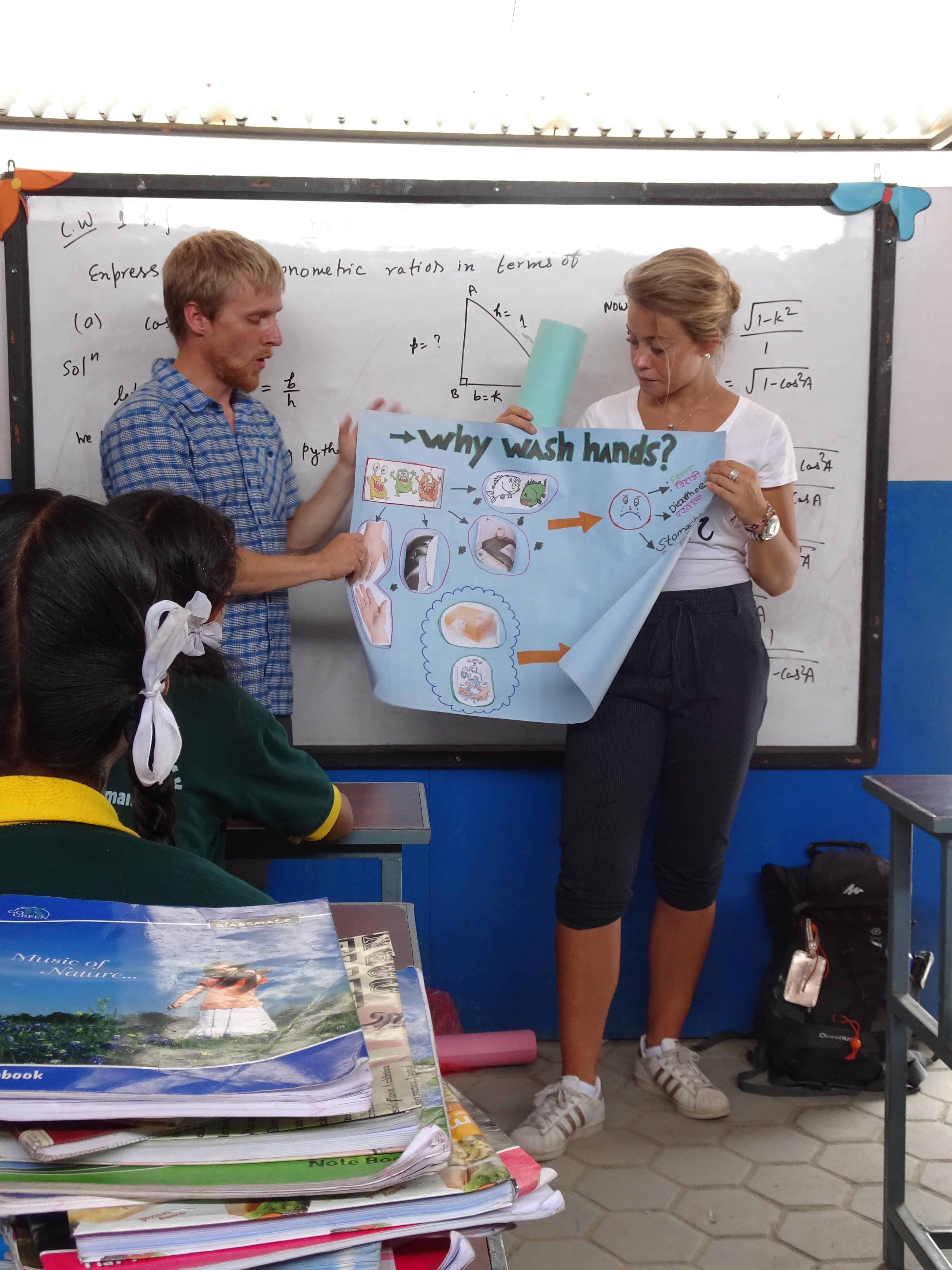 Sherilyn and Melany teaching children about health and hygiene
Last week we finished teaching in two schools,  the KaliDevi school and Green Hills Academy. For the lower grades we taught a different and more simple lesson than the higher grades. This was more effective than one lesson for all grades. The kids really seemed to understand the purpose of the lesson and the importance of good hand hygiene.
In the higher grades we taught about typhoid, cholera, hepatitis A and diarrhoea. Most kids were really interested in learning about these diseases.
At the end of every lesson we did a game outside. This game represented how fast transmission of bacteria goes and how washing hands can prevent this. All the children loved it! It was nice to learn about the subject in a fun way.
We had some trouble with how many lessons we could do in a day. The principal of KaliDevi told us two lessons a day was enough, so we are a bit behind schedule. We thought we would finish teaching at four schools in our volunteering period.
We like teaching children, but we might want to do something more for the next two weeks.
We spoke to some children whom we taught and they said they really enjoyed our lessons and learnt a lot. That gave us a really good feeling!
What our Volunteers have said
Testimonials