Volunteers' Monthly Meeting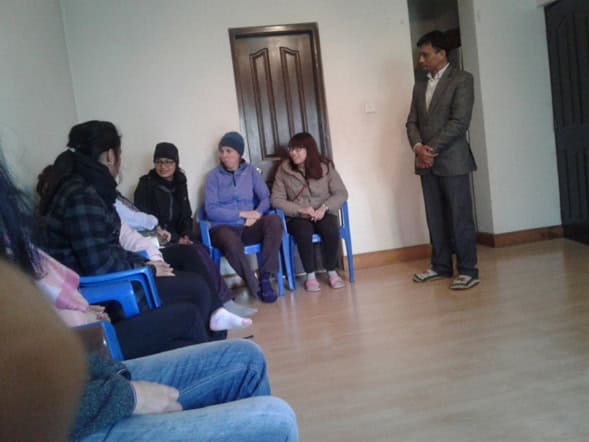 VIN meeting with their International volunteers
VIN conducted its first volunteers' monthly meeting for this year on 27th of January 2017, Friday. The program was for 2.5 hours which started at 2:00 pm and ended at 4:30 pm. 8 international volunteers and 7 local volunteers attended the meeting who are working for different projects during the different interval of time. This is a monthly meeting which was organized to update about the volunteers' projects and their experiences while working in it. The volunteers who attended the meeting were from projects like Public Health, Women trafficking, Child Care, Environment Initiative and Children's winter camp.
The program started with the brief introduction of the volunteers where they were first arranged according to the month they were born. Then they had to introduce their friend who was next to them. This introduction helped to know briefly about the each other. In the next session, the volunteers updated about their on-going projects where they shared about their experiences and difficulties. This project also helped all the volunteers to know about what others are doing for their different projects. In the final session, Mr. Bhupendra Ghimire gave a short presentation about the future plans of VIN. He briefed about the ongoing and upcoming project which VIN are working under. One volunteer, Tan Zhi Ling who was working under child care project had her exit on the same day and received a khada and certificate for successfully completing her project as well.
Finally after the monthly meeting, the volunteers along with VIN staff went for a dinner together.
What our Volunteers have said
Testimonials